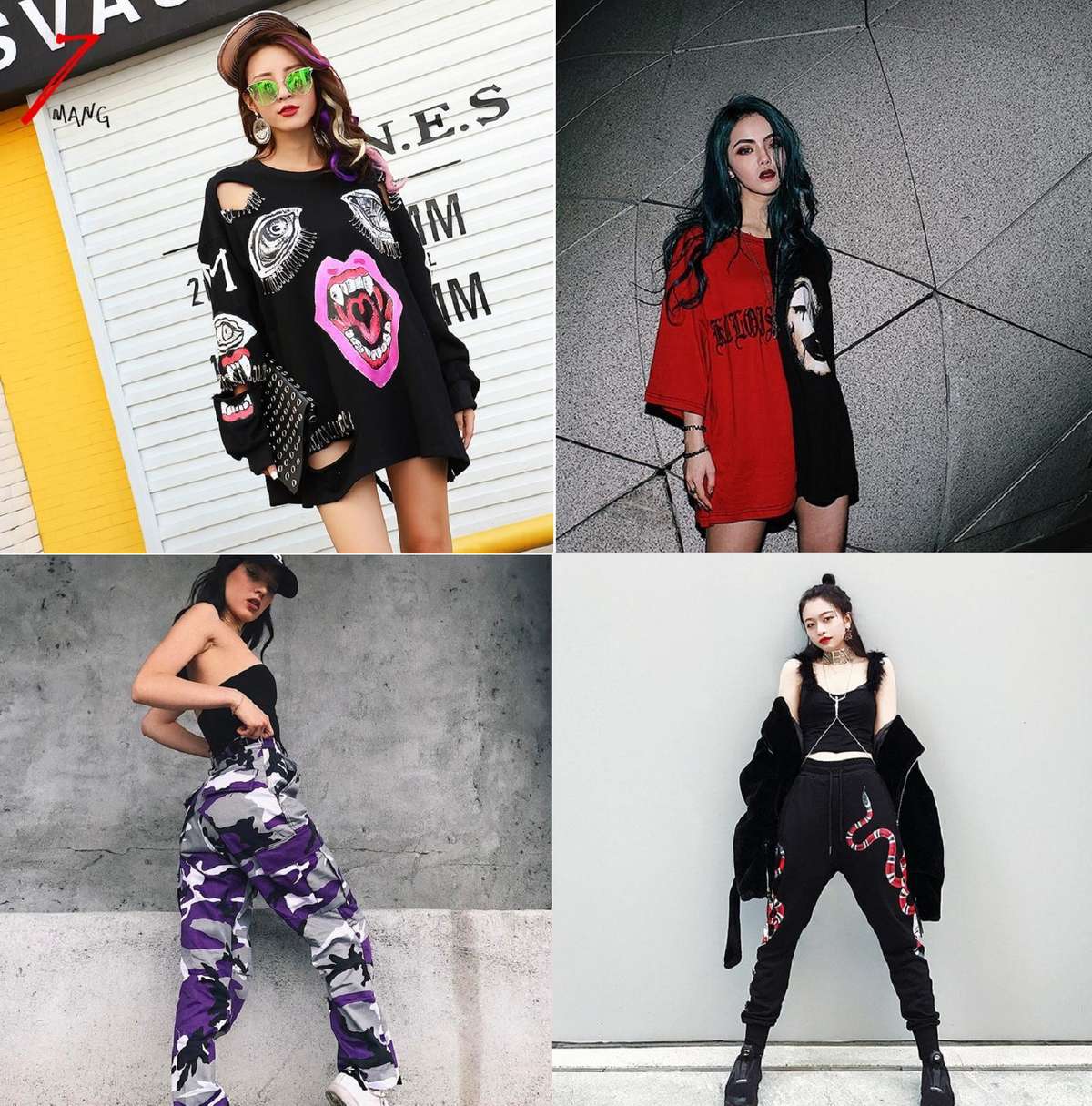 Why Chose Us As Your Source Of Fashion?
1. A Percentage Of All Purchase Will Be Donated To Operation Underground Railroad. Together We Can Help Reduce Child Slavery And Working Towards Helping Thousands In Need!
2. All Designs and Production Of StylesXChanges Clothing Are Created In House And Exclusive To Our Brand!
3. Combination Of The East Asian Fashion Culture Designs And Western Styles To Truly Express Who You Are Through Clothing
4. Free International Shipping On All Orders World Wide
5. Returns and Refunds If You Are Dissatisfied With ANY Of Our Items
Join The StylesXChanges Family Today! More questions? Check out our
FAQ page
or contact us at info@stylesxchanges.com !
Follow Us On Instagram And Facebook @StylesXChanges
Happy Customers = Happy StylesXChanges
Sizing Chart
Sizing
All our products are USA sizing. Products are all true to size so pick the size you usually wear. If you are in between two sizes we would recommend picking a size up.
TOPS & DRESSES
| | | | | | |
| --- | --- | --- | --- | --- | --- |
| SIZE | XS | S | M | L | XL |
| US/CAN | 1 | 3, 5 | 7, 9 | 11, 13 | 15 |
| Bust (in) | 31-33 | 33-35 | 35-37 | 37-39 | 39-41 |
| Waist (in) | 24-25 | 26-27 | 28-29 | 30-31 | 32 |
| Hips (in) | 33-34 | 35-36 | 37-38 | 39-40 | 41 |
| UK | 2, 4 | 6, 8 | 10, 12 | 14, 16 | 18 |
| EU | 32, 34 | 36, 38 | 40, 42 | 44, 46 | 48 |
| AUS | 2, 4 | 6, 8 | 10, 12 | 14, 16 | 18 |
| Bust (cm) | 78-83 | 83-89 | 89-94 | 94-99 | 99-104 |
| Waist (cm) | 60-65 | 65-70 | 70-75 | 75-80 | 80-85 |
| Hips (cm) | 83-88 | 88-93 | 93-98 | 98-103 | 103-108 |
BOTTOMS & SKIRTS
| | | | | | |
| --- | --- | --- | --- | --- | --- |
| SIZE | XS | S | M | L | XL |
| US/CAN | 0, 1 | 3, 5 | 7, 9 | 11, 13 | 15, 17 |
| Waist (in) | 24-25 | 26-27 | 28-29 | 30-31 | 32-33 |
| Hips (in) | 33-34 | 35-37 | 38-40 | 41-42 | 43-44 |
| UK | 2, 4 | 6, 8 | 10, 12 | 14, 16 | 18, 20 |
| EU | 32, 34 | 36, 38 | 40, 42 | 44, 46 | 46, 48 |
| AUS | 2, 4 | 6, 8 | 10, 12 | 14, 16 | 18, 20 |
| Waist (cm) | 60-65 | 65-70 | 70-75 | 75-80 | 80-85 |
| Hips (cm) | 83-88 | 88-93 | 93-98 | 98-103 | 103-108 |
SHOES & BOOTS
| | | | | | | | | | | | |
| --- | --- | --- | --- | --- | --- | --- | --- | --- | --- | --- | --- |
| US/CAN | 5 | 5,5 | 6 | 6,5 | 7 | 7,5 | 8 | 8,5 | 9 | 9,5 | 10 |
| UK | 3 | 3,5 | 4 | 4,5 | 5 | 5,5 | 6 | 6,5 | 7 | 7,5 | 8 |
| EU | 36 | 36,5 | 37 | 37,5 | 38 | 38,5 | 39 | 39,5 | 40 | 40,5 | 41 |
| AUS | 5 | 5,5 | 6 | 6,5 | 7 | 7,5 | 8 | 8,5 | 9 | 9,5 | 10 |
SWIMWEAR & LINGERIE
| | | | | | |
| --- | --- | --- | --- | --- | --- |
| SIZE | XS | S | M | L | XL |
| US/CAN | 1 | 3, 5 | 7, 9 | 11, 13 | 15 |
| Bust (in) | 31-33 | 33-35 | 35-37 | 37-39 | 39-41 |
| Waist (in) | 24-25 | 26-27 | 28-29 | 30-31 | 32 |
| Hips (in) | 33-34 | 35-36 | 37-38 | 39-40 | 41 |
| Cup Size | 32A-32B | 32C-34B | 34C-36B | 36C-38C | 38D-40D |
| UK | 2, 4 | 6, 8 | 10, 12 | 14, 16 | 18 |
| EU | 32, 34 | 36, 38 | 40, 42 | 44, 46 | 48 |
| AUS | 2, 4 | 6, 8 | 10, 12 | 14, 16 | 18 |
| Bust (cm) | 78-83 | 83-89 | 89-94 | 94-99 | 99-104 |
| Waist (cm) | 60-65 | 65-70 | 70-75 | 75-80 | 80-85 |
| Hips (cm) | 83-88 | 88-93 | 93-98 | 98-103 | 103-108 |
| UK / EU Cup Size | 70B-70C | 70D-75C | 75D-80C | 80D-85D | 85DD-90DD |
| AUS Cup Size | 10A-10B | 10C-12B | 12C-14B | 14C-16C | 16D-18D |